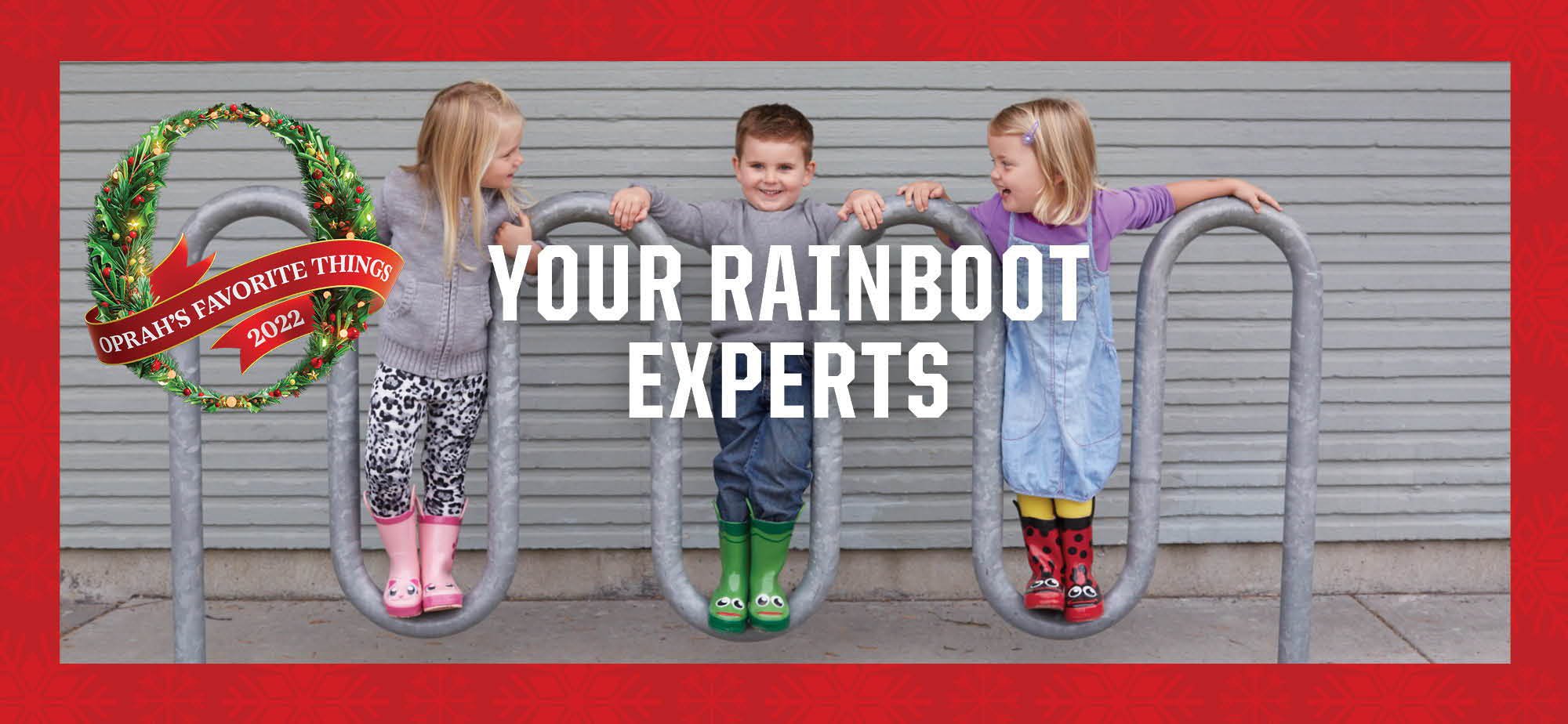 Our Western Chief Kids Frog, Ladybug, Cow and Kitty Character Rain Boots are included in 2022 Oprah's Favorite Things holiday gifts list!
The Oprah's Favorite Things annual list is THE must-have holiday shopping guide with the most decadent desserts, ingenious gadgets, and finest finds in home, fashion, and beauty. Featured on OprahDaily.com and in the Winter issue of O Quarterly, on newsstands starting today.
Created in Seattle in the 1990's by our family's 3rd generation (and our current Chairman) Rob Moehring, today are a quintessential childhood staple. Western Chief Kid's Fritz the Frog, Lucy the Ladybug, Colbie the Cow, and Khloe the Kitty character rain boots have provided smiles for generations!